We ask anyone who has been in contact with a person who has COVID-19, has symptoms of COVID-19 or has traveled within the last 14 days to please contact our office to reschedule your appointment.
Become A Dentist With Virginia Dental Center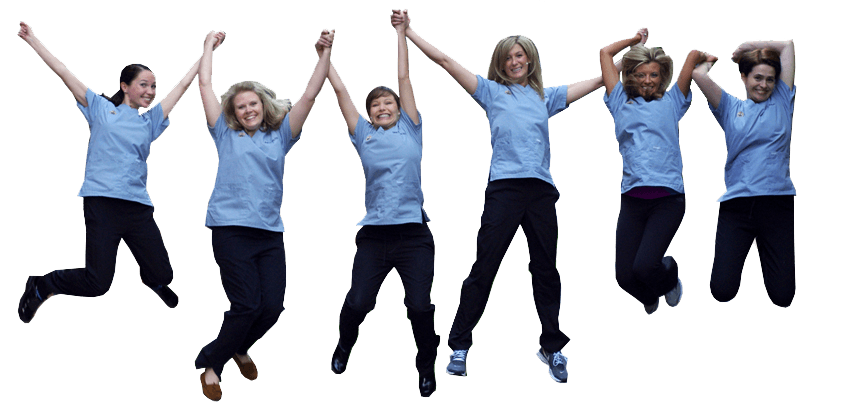 We are forming that perfect team!

Join our team! Explore what makes Virginia Dental Center a rewarding and reputable place to work.

We're always looking for talented individuals to add to our practice! Working in the dental industry has never been more exciting, and Virginia Dental Center is the perfect place to do it. 
What we offer:

Modern office designed for comfort
Latest technology and tools
Welcoming coworkers
Fun and relaxed working environment
A professionally rewarding, fun day – every day!
Who we're looking for:

An ideal candidate will have:
Exceptional customer service skills
The highest level of skill in their field
Respect for others
Integrity
We want you to feel like you can be yourself and enjoy your time working with patients and teammates alike. A healthy, relaxed work environment isn't good for just the team; our patients notice it too! With a comfortable office and team-oriented attitude, we strive to provide a unique visit for every patient that comes in.
How to apply:

We encourage anyone that resonates with our mission to apply! If you're looking for a fulfilling dental career and possess the skills, desire, and attitude to excel, send us your information today.
Send your application to opportunities@virginiadentalcenter.com
In your email, include these items:
Cover letter

Describe why you are looking to leave your current position.
Tell us what you are looking for in your new job

Describe your dental-specific skills

Which do you perform well?
Which will you need additional training on?

Resume
Photo of you (optional)