Maintaining a hygienic patient experience in Arlington, Virginia
Virginia Dental Center is committed to providing you with a clean and comfortable visit. We employ rigorous sterilization standards in our office and keep up with changes that shape how we maintain a clean practice. When you come in for your appointment, you can enjoy the peace of mind knowing that you're in one of the cleanest offices in the Arlington community.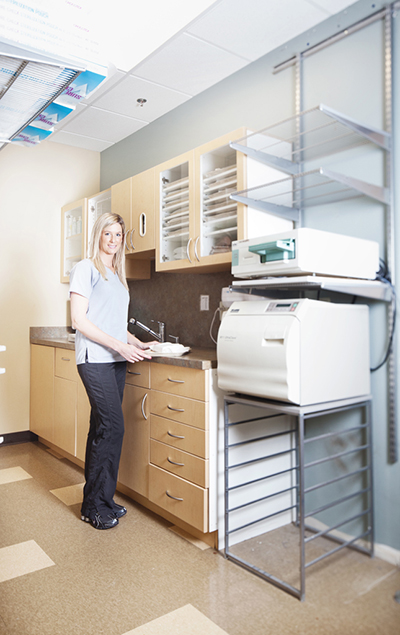 How we create a clean environment:
Wearing disposable gloves and masks at all times
Using tools that are sterilized before they are packaged
Keeping tools sterile before your appointment
Packaging tools to remain sterile after they've been used
Maintaining an accurate and efficient sterilizer with frequent spore testing
Discarding disposable instruments immediately after your appointment
Creating barriers over equipment that can't be discarded
Schedule your next appointment
Experience a refreshing dentist visit! Contact our office today to set up your next appointment, and enjoy the peace of mind that a modern, clean office provides.
To schedule your next appointment;
Call us at (877) 696-9119
Or
Request an appointment online